ECBA™ / CCBA® / CBAP® Preparation Bootcamp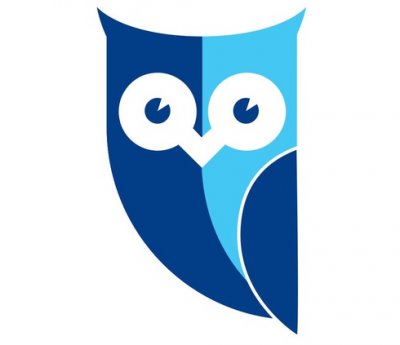 Online ECBA™ / CCBA® / CBAP® Preparation Bootcamp is a course with live online sessions that aims to help students get prepared for IIBA certifications starting from the entrance level (ECBA) to professional level (CBAP)
You can join either the whole program (CCBA/CBAP preparation) or the short one (ECBA preparation).
COURSE ADVANTAGES
The course is endorsed by IIBA - International Institute of Business Analysis and provides 21 (in case of choosing ECBA preparation course) or 35 (the whole CCBA/CBAP preparation course) hours of professional development (PD Hours), required for ECBA, CCBA and CBAP certification;
All the trainers are certified (CCBA®/CBAP®) Business Analysis professionals and practitioners in BA who combine teaching and professional activities, and, thus, share real cases and experience;
Exam-like questions for practicing in each BABOK knowledge area;
The lectures are delivered by up to 10 different professionals, which creates the opportunity to hear different opinions and collect diverse expertise;
Mnemonics, flashcards and other hints for better memorizing;
A separate session dedicated to the Application form and Exam registration;
Interim control after each module and final presentation of the project at the last lesson;
Certification professional support provided by a Certification Center specialist to help you fill in the exam application form and collect and submit all the necessary documents;
Professional network of BAs from different countries.

If you are an Entry-level Business analysts who want to:
get familiar with IIBA standards;
obtain new knowledge via BABOK learning;
stand out from other beginners via gaining ECBA certification

Or Professional business analysts who want to:
structure their knowledge using world BA standards;
advance their toolset with new techniques;
acknowledge their skills and experience by CCBA/CBAP certifications
JOIN THE COURSE!
Trainers:
Certified (CCBA®/CBAP®) Business Analysis professionals.
Iryna Kriuchkova,
CBAP, SoftServe
Linkedin: https://www.linkedin.com/in/irynakriuchkova/
Anna Mazurenko,
CBAP, Zoot Enterprises Ltd
Linkedin: https://www.linkedin.com/in/anyamazurenko/
Olha Radzhabova
CBAP, SoftServe
Linkedin: https://www.linkedin.com/in/olya-radzhabova-94abb662/
Serhiy Vynokurov
CCBA, SoftServe
Linkedin: https://www.linkedin.com/in/serhii-v-a156b0131/
Olha Shvets
CCBA, SoftServe
Linkedin: https://www.linkedin.com/in/olha-shvets-ccba%C2%AE-7b51314a/
Liubomyr Smaga
CBAP, SoftServe
Linkedin: https://www.linkedin.com/in/liubomyrsmaga/
Iryna Sokolenko
CCBA, SoftServe
Linkedin: https://www.linkedin.com/in/iryna-sokolenko-3b57aba9/
Agenda could be checked here: www.babok-bootcamp.com
Organizers: SoftServe & Business Analysis Community
---
Где и когда: